LATIN REQUIEM MASS: NOVEMBER 5th
Sunday, November 5th, 4:00 PM - 5:30 PM, St. Louis Church, 35 Edward Stree, Buffalo, NY 14202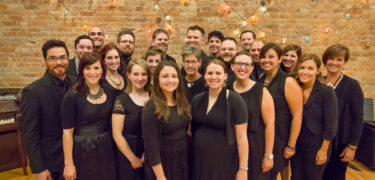 Special Sacred Event:
Requiem: a dedication
Tridentine Latin Requiem Mass
Rev. Paul Nogaro, celebrant
Rev. Jeffrey Nowak, deacon
Rev. Martin Gallagher, subdeacon
Harmonia will sing music from the Requiems of Lobo, Cardoso, Palestrina, and Victoria, plus Monteverde and Elgar. Hear beautiful plain chant and polyphony in its intended setting. The Mass is dedicated to Harmonia's deceased loved ones.
Free will Offering
Conducted by Robert Duerr
Click here for more details